Social Recruiting & Employer Branding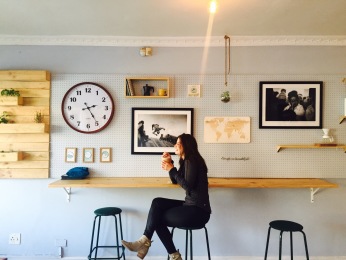 At SmartOn Social we believe in creating results and we help companies reach their goals the smart way. With deep domain knowledge of social media, recruitment and employer branding we help companies reach their ideal candidates using innovative social recruiting solutions.
At SmartOn Social we have one focus - creating results that matter. With our knowledge and technology we know who, when and what makes a difference using the power of social media for recruitment and employer branding.
Today social networks are the global platforms where we spend our time - personally and professionally. We will help you stay in touch with new and old customers the social way.
With SmartOn Social you will not only get the results you want - we will keep you in the loop all the way. With us you can see your results in real time and we will help you keep track of your KPI's.

The world is getting more social. With our educations and workshops we will help you and your company become social media superstars. This way you can utilize the full potential of social media - by yourself. No previous skills or tools are required.


With our deep domain knowledge we know how to find your candidates on any social network. Using targeted advertising on Facebook, Instagram and Linkedin you just tell us who you want to reach and we'll sort the rest. As always, you can track your results in real-time and gain instant feedback.
Employer Branding is becoming more important for both small and large companies. Need to ramp up and increase your external attraction and internal satisfaction? We can help you create an exciting new EVP, a working communication strategy and much else.
Give us a call or fill out your details via the button below and we will tell you more about how you can optimize your companys use of social media. We will get back to you within a couple of hours.